Tek1 provides drafting services and structural shop drawings for a wide variety of clients across the globe. Tek1 can provide BIM compliant models.
Our Services:
Material Take Off (Estimation of steel in your projects)
Structural Drafting (A service to Structural Engineers)
Structural Shop Drawings for oil and gas, commercial, Industrail, facades
About us:
We own 15 Tekla Licences. Genuine licenses.
We operate 2 shifts,
We employ 30 highly skilled detailers in our steel division.
We employ 22 experienced detailers in our precast division.
28Genuine CAD licenses (Autocad + ActCad) across both divisions.
2 Full time developers. 2 Part time developers.
We recruit from the top end of the town. It is not easy to get into our detailing team as a detailer because exacting aptitude and IQ tests requirements.
We have now developed and is using our own tools to take away significant volume of work away from expensive CAD tools like Tekla and Autocad. Watch this space for some interesting announcements in the future.
Past Projects: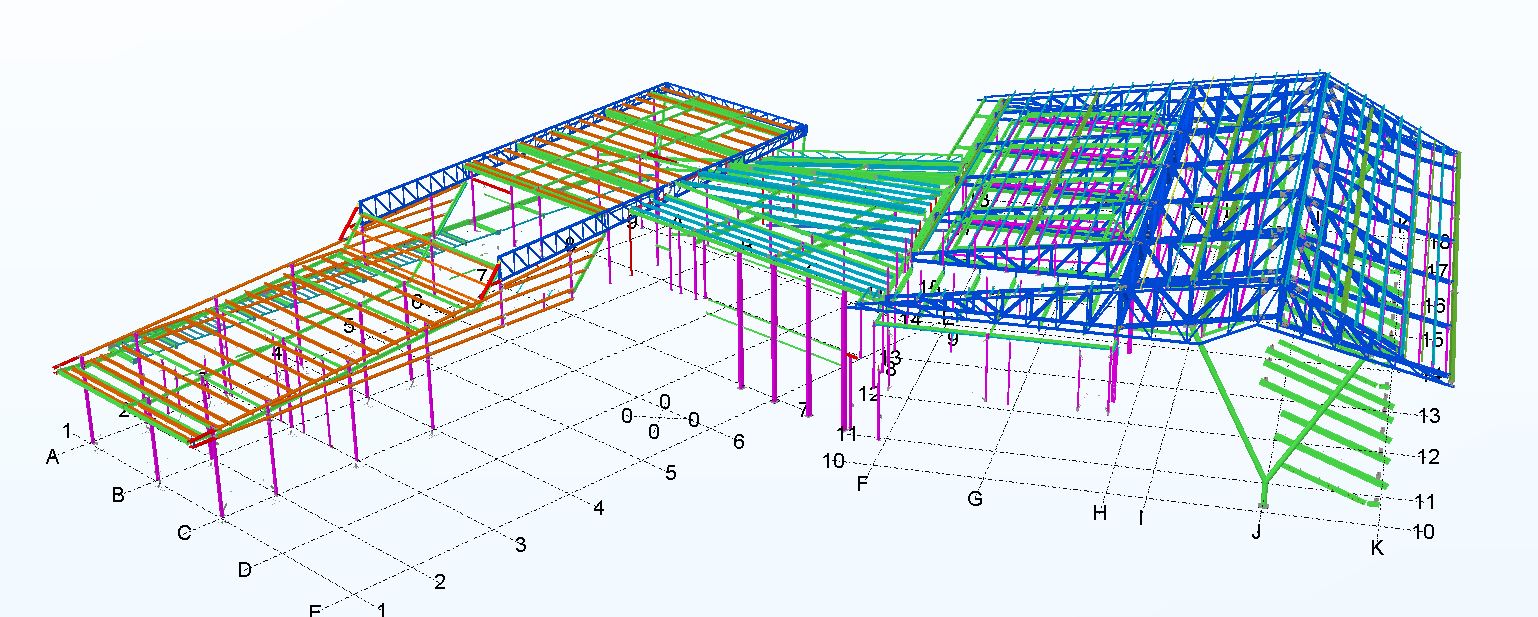 Kolbe Secondary College Model
Download sample drawings from Drop Box
We've been involved with detailing the precast panels for about 100 apartments over the last 10 years.
Over 300 steel detailing projects over the last decade.
The above are but a few examples of many hundreds of projects.
Our Blogs
Demonstrates the work we've done in precast and steel (and also our programming capabilities):
BIM Compliance
Our models are BIM compliant.
We can easily transfer data between Revit, Autocad, Microstation and other BIM compliant software.
Tekla is the software that we use most. We can utilize IFC models if provided. Tekla can also export IFC models which Revit users can easily import into their model.
As part of our standard deliverables, we issue a BIMSight Model  so that our models can be easily viewed. (BIMSight is Tekla's initiative to make Tekla models shareable. It is free to download.)
Contact