Our detailers have a long track record of iconic projects working with top-tier fabricators, general contractors, engineers, owners and EPCM firms, where: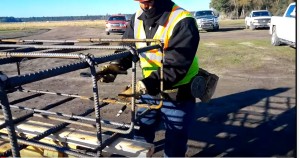 Our  global workforce enables us to acommodate large projects and schedulecritical surges.
We take pride in our reputation for quality, error free and timely delivery on complex projects.
We have captive detailing capacity. If we are fully booked out, we will tell so.
Our detailing office not a sweat shop. Detailers have high morale and take pride in the work do.
Our man power turnover is the lowest in the Industry
Our services include rebar detailing and estimating,
Bar lists and shop drawings can be emailed or delivered via our internal application to manage construction projects. Items can be queried by your field personnel from they tablets, or phones.
QR Coded drg Nos makes it easy to access information about items and status.
Deliverables
Field Placement/Shop Drawings
2D and 3D Modelling of Rebar
Connection Sketches
Bar Listing in ASA Format
Instant Access to Projects via our Interal project management tool
Weight and/or Cost Change Tracking and Submitting via our custom tool
RFI Generation for Questions and tracking with our custom tool